We're committed to helping people navigate life in real time.
We're committed to co-creating a future in which everyone participates and is fully self-expressed.
We're committed to having everyone experience satisfaction and meaning in the midst of today's turbulent emerging reality.
Jim Selman
Jim Selman is a recognized thought leader and authority in the field of transformation. A member of the Transformational Leadership Council, he has been sharing his original research and futuristic thinking about who we have to be as we navigate change with an extensive roster of clients on 4 continents for over 30 years.
Jim was one of a few individuals who, in the 1970s and '80s, distinguished organizational culture as a phenomenon, identified the need to manifest organizational change, distinguished the levers for leaders to generate change, and developed a technology for accelerating its pace. His ground-breaking article "Coaching and the Art of Management" introduced coaching as an alternative paradigm to management. As co-founder and CEO of Transformational Technologies, an operating network of over 70 consulting organizations, he helped bring the first tools of organizational transformation to enterprises in America and Europe. He also co-founded an accredited post-graduate coaching program in Buenos Aires. He continues to coach leaders around the world as they navigate their organizations, their careers and their lives in real time.
Mr. Selman, past Chairman of the World Business Academy, currently sits on the Boards of Innovasea Corporation and Open Blue Ltd, two businesses at the leading edge of the emerging aquaculture industry. He is the Founder of The Eldering Institute www.eldering.org and is a frequent blogger for the Huffington Post and at www.sereneambition.com. He recently initiated a new venture, Real-Time Futures Group, as a different kind of think tank dedicated to helping clients think outside the box.

Senior Associate: Shae Hadden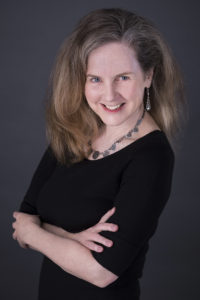 Shae Hadden works exclusively with busy CEOs, executive coaches and leadership development consultants as a thought partner, ghostwriter and communications coach. She helps them articulate and present new ideas in ways that are accessible and practical and can rapidly be turned into action. Shae lives and breathes transformation, leadership and coaching. A passionate advocate of critical thinking, she has studied with Jim Selman for more than a decade.
After training as a singer/dancer/actress, she performed in various capacities on stage and behind the scenes in the Canadian film, television, multimedia and IT industries. In 1998, she founded New Leaf Communications, an entrepreneurial adventure in visualizing, creating and coordinating communication projects. Working virtually with clients across North America in the banking, technology, education, and fitness, health and wellness industries, she developed strategies and content for different audiences and milieus, integrating culturally aware and sensitive aspects into all communications.
As a certified coach (ICF), Shae also works with a select few individuals who are up to "something big" in the world.